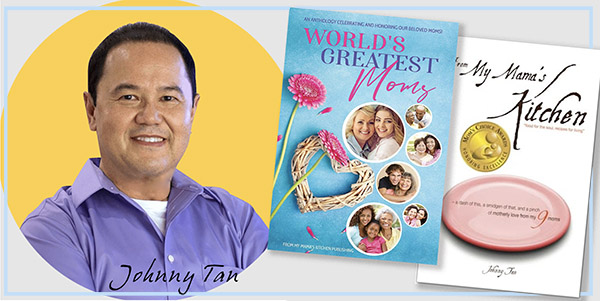 I'm pleased to interview Johnny Tan. I've known him for quite a few years through his From My Mama's Kitchen projects including his book by the same name. In it, Johnny talks about his nine "moms," good food, good friends, and so much more.

Whenever I speak with Johnny, I am always inspired because he comes up with so many ambitious ideas and doesn't just think about what could be, he follows through on them. He is a person who is not afraid to go after something big and accomplish it. Along that vein, I have asked him some questions to inspire you in your own goals and ambitions.
What follows is our interview. I hope you will be as inspired as I was and am.