"I know you have your doubts.
You have been through something
that no one should ever go through.
You're going to be okay."
Dr. Daniel Jackson to Col. O'Neill,
Stargate SG1, "The Abyss"
---
You've faced your share of life challenges. Whether physical, emotional, or both, you've weathered the storm. At times, it may feel as though you just get through one thing and another begins. You may wonder, when will all this craziness end? I know because I've been there too.
At age 24 I nearly bled to death, at 25, I was diagnosed with cancer, at 26 I birthed my son prematurely, and that was just the beginning. I never expected to live past thirty. (I'm now in my fifties.) I used to joke that I had an EasyPass to heaven as I'd been to the gates and back a few too many times. Not only that, I'd lost thirteen significant relatives, not including all four grandparents, a sister, and a brother, all who passed before my birth.
If you've been through these types of things too, you may wonder, "Is there any way to get off this crazy train?" I did and there is.
In my search for wellness and purpose, I read all the popular books. I read books on health, wellness, psychology, spirituality, and more. The more I read, the more I learned, but nothing I tried seemed to make the craziness stop. I realized I would have to find my own way.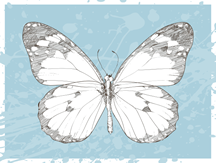 One afternoon, I shut myself in the bedroom, vowing not to come out until I had found what I had sought for so long—the means to heal my life from illness, pain, and the overall chaos then controlling my day-to-day life.
Working with nothing more than a pack of mini sticky notes and some colored markers, I sat on the floor writing single words and short phrases, hurriedly dropping the notes in related clusters on a poster board. Several hours later, I emerged with a smile. I found the answers hidden in my ailments and learned that true healing required more than just good health and common sense. The experience also gave me a new realization—we never need suffer from any ailments at all!
When I learned how to find the meaning hidden in my ailments, I also learned how our ailments are a part of an elaborate, innate system designed to lead us to what we desire most. (Isn't that incredible?) Soon I was easily turning my one-time hopes and wishes into realities.
The more I used the system I created that day, the more my life began to heal, not only physically, but everything else in my life began to improve as well. I no longer spent every day worrying about all those things I might never do because, now, I was doing them.
Don't misunderstand, I don't offer any type of cures or treatments. (That's why we have doctors.) What I teach is a method of deep self-discovery that opens doors to a more purposeful and spiritually rich life. I show how ailments, injuries, illness, and disease can show us a way to the life we've always wanted but didn't know we could have.
If you would like to know more, I detail this and the system I created in my book Transformational Healing. I've also written a little quickie guide found in my Marvelous Messages book. You can learn more about these and other books I've written by clicking the links below. I also work with clients on a one-on-one basis for those who prefer an intuitive guide to help them along the way.